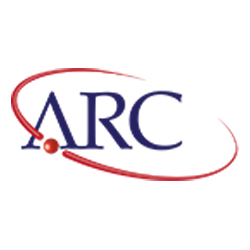 Associated Retinal Consultants
Medical Office Specialist
Sorry, this job has expired.
Livonia, MI
GENERAL DESCRIPTION
Medical Office Specialists perform a variety of clerical duties of a routine nature, including answering the telephone, scheduling appointments, posting on a computer system and preparing standard forms. Medical Office Specialists also perform some direct patient care including dilating and refracting patient's eyes.
DUTIES AND RESPONSIBILITIES
Pleasantly greets all patients and visitors, whether in person or by telephone.
Answers questions, makes referrals and directs other calls to the appropriate person.
Schedules patient appointments consistent with individual physician preference.
Identifies any potential patient concerns and brings these issues to the attention of the Office Coordinator or physician as appropriate.
Knowledgeable about insurance carriers and need for any referrals and/or prior authorizations required for various procedures and/or drugs; seeks additional information if needed.
Knowledgeable about drug assistance programs and completes necessary patient enrollment in programs.
Ensures that accurate procedure coding/charges for all procedures/drugs for all patients and correct diagnosis codes are used.
Collects copays and outstanding balances from patients.
Data entry and accurate keyboard skills to include entering patient charges into the practice management system, balance charges and receipts at the end of each day.
After initial training period, expert Practice Management System skills required.
Verifies and accurately records patient demographic, insurance and other information.
Utilizes electronic mail and other instant messaging systems.
May dilate and refract patient's eyes.
May consent patient for treatment and procedures.
May perform surgery scheduling and consenting for surgery.
Prepare exam/treatment rooms by cleaning and stocking supplies.
Provides consistent, excellent customer service.
Travel to other ARC locations as assigned.
Responsibilities may be dependent on specific location and not required of all employees in that position.
Performs all other duties as assigned, which may include assisting in other departments within Associated Retinal Consultants and at other locations.
REQUIREMENTS/QUALIFICATIONS
High School Diploma or equivalent.
Proficient keyboarding skills, knowledge of database systems and comfortable with electronic mail and instant messaging systems.
Analytical and problem solving skills.
Strong oral and written communication ability.
Excellent interpersonal skills to work effectively with others (teamwork) and provide superior customer service to patients.
RELATIONSHIPS
Reports to:Reports to Office Coordinator. All employees report to the company Administrator and Physician Partners.
Work Schedule: Varies, but typically Monday through Friday with working hours ranging from 7:00 a.m. to 7:00 p.m. Potential for Saturday work hours depending on location.Work shift hours vary depending on employment status, but generally are 8 hours in length.
FLSA Status: Non-exempt
WORKING CONDITIONS
Moderate physical activity (standing, bending, sitting, walking, pulling and lifting) for most of the work shift.
Clean office environment.
Potential exposure to body fluids with direct patient contact.
Possible hazardous chemicals.
EyeCare Partners is an equal opportunity/affirmative action employer. All applicants will be considered for employment without attention to race, color, religion, sex, sexual orientation, gender identity, national origin, and veteran or disability status.
kpc7uxbgfrii
299487067